Why PAKEL?
To our current and future customers;
Pakel Industry Construction Energy Machinery Industry and Trade Limited, is a firm with the capacity to provide prompt, reliable, and professional manufacturing and assembly services to businesses in around the world and in Turkey. PAKEL, with its experience, technical understanding, environmental consciousness, and regard for business ethics, aims to progress and improve quality of service. We are aware of the meaning and importance of leaving a better world for future generations.
There will always be a project that we can work on together!
Due to the successful projects and firms it provides service to, it is one of the leading businesses in its sector.
Has the most experienced team in the sector with its trained and qualified personnel.
Has the capacity to provide assembly organizations all over the world with its highly experienced and competent production and assembly personnel.
Operates in compliance with ISO 9001:2015 Quality Management System, TS EN ISO 14001:2015 Environmental Management System and OHSAS 18001:2007 Occupational Health and Safety Quality Management System, ISO 10002:2014 Customer Satisfaction and Complaint Handling System, EN ISO 3834-2 Welding Manufacturing Competence Management System and 2001/95/EC General Product Safety Directive and in careful accord with these systems.
All our welded manufacturing is certified by internationally accredited institutions
With our competent quality personnel, all raw materials, consumables, manufactured and semi-manufactured goods are controlled and tested at all stages of production.
Raw materials, consumables, and all of our suppliers that provide services are meticulously picked by examining their accreditations, quality certifications and the compliance with the EN standards of all the products they provide.
Invests in its employees as well by providing all necessary training and materials to its personnel.
All of the measurement data are preserved in formats within the quality management system and are withheld until the legal liability of the machine and/or system is expired. A quality dossier containing material certificates, measurement reports, asset controls or dye measurement reports are handed to our customers when the materials are delivered.
In Pakel Industry Construction Energy Machinery Industry and Trade Limited, Quality is not controlled. The mission of our quality department is not to check the quality of production and assembly, but to ensure that the production and assembly is of high quality. In accord with this understanding, we work to ensure in our Quality Chambers that every piece of manufacturing and assembly is of higher quality than the day before.
The primary concern of Pakel Industry Construction Energy Machinery Industry and Trade Limited, both as a company and as every individual within its structure, is to provide the highest standard of service and to ensure unconditional customer satisfaction. Perfectionism is not a choice, but a necessity of our work, and to achieve perfection has been our main goal since the da our firm was established.
In every field of service, we act with these main principles in mind. The fundamental principle is to ensure customer satisfaction at the highest possible level.
The list of documents used in our company are as follows;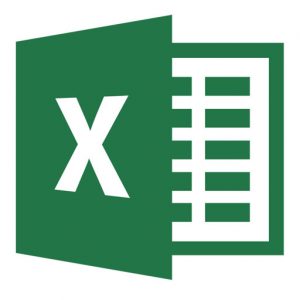 DOCUMENT LIST
In our company, which owns the knowledge and equipment required for product control, along with system control, we are able to carry out quality control activities specified in quality plans in line with customer requests and national/international standards.
Destructive tests
Tension Test
Bending Test
Scratch Test
Surface-Hardness Test
Breaking Test
Macroscopic and Microscopic Tests
Dye Adhesion Test
Dye Endurance Test
Non-destructive Tests
Measurements
Ultrasonic Thickness Measurement
Radiographic Test ( RT )
Ultrasonic Test ( UT )
Magnetic Particle Test ( MT )
Liquid Penetrant Test ( PT )
Visual Inspection (VT)
Positive Material Inspection (PMI)
Hydrostatic and Pneumatic Tests
Lamination
Wet and Dry Film-Thickness Measurement
Painting and Lining Pore Test